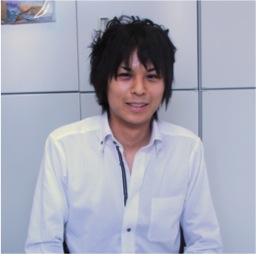 Associate Professor // 准教授
北キャンパス総合研究棟2号館3階3-2室
nonoyama[AT]sci.hokudai.ac.jp
researchmap
Publons (Web of Science ResearcherID: E-5815-2017)
ORC ID: 0000-0001-8554-0636
Google Scholar
---
Takayuki Nonoyama received his Doctor of Engineering degree from the Graduate School of Engineering at Nagoya Institute of Technology in March 2013. He was appointed as a specially appointed assistant professor at the Laboratory of Soft & Wet Matter, Faculty of Advanced Life Science, Hokkaido University in April 2013. He has been a specially appointed associate professor since April 2020 and has been a tenure-track associate professor since June 2021 at the same faculty. Also, he has been cross-appointment positions of Global Station for Soft Matter, Global Institution for Collaborative Research and Education (GSS, GI-CoRE), Hokkaido University from 2016 to 2020, and of Department of High Toughness Hydrogels for Cartilage Application, Center for Innovation and Business Promotion, Hokkaido University from 2017 to 2021.
Takayuki Nonoyama is active in the interdisciplinary field of polymers and bioceramics, and has advanced to reveal the bone formation mechanisms and to create materials with bone toughening mechanisms through material science, as well as establishing bone adhesion technology. He has also discovered a soft material showing quickly extreme hardening at high temperatures, which is completely opposite to existing polymer materials, and has forwarded both fundamental research and applications.
Major Publications
Tough Double Network Hydrogel and Its Biomedical Applications
Takayuki Nonoyama, Jian Ping Gong
Annual Review of Chemical and Biomolecular Engineering, 12(1), 393-410 (2021).
Instant Thermal Switching from Soft Hydrogel to Rigid Plastics Inspired by Thermophile Proteins
Takayuki Nonoyama, Yong Woo Lee, Kumi Ota, Keigo Fujioka, Wei Hong, Jian Ping Gong
Advanced Materials, 32(4), 1905878 (2020) (Open Access, Back Cover).
Double Network Hydrogels Strongly Bondable to Bones by Spontaneous Osteogenesis Penetration
Takayuki Nonoyama, Susumu Wada, Ryuji Kiyama, Nobuto Kitamura, Md. Tariful Islam Mredha, Xi Zhang, Takayuki Kurokawa, Tasuku Nakajima, Yasuaki Takagi, Kazunori Yasuda, Jian Ping Gong
Advanced Materials, 28(31), 6740-6745 (2016) (Open Access).
業績
業績一覧は「業績(メンバー別|Takayuki NONOYAMA)」ページをご覧ください。
---